SVMN Education Course
Microfinance 201

: Cases in Microfinance
Silicon Valley Microfinance Network (SVMN) is proud to offer "Microfinance 201: Cases in Microfinance (MF201)".  During this course, Professor Sean Foote will lead a reflective, in-depth look at case studies on some of the most notable microfinance institutions in the industry, both within the United States and worldwide.  After a brief introduction to renowned microfinance institutions (MFIs) such as ASA, Kiva, Opportunity Fund, MicroPlace and Compartamos, Professor Foote will peel back the layers of a few organizations and examine topics such as:
•    corporate strategy
•    deal structuring
•    product proliferation
•    liquidity
•    valuing
and how these organizations deal with geographical differences and maintain innovation to effectively distribute loans and meet the needs of their clients.
Target Audience
The course is targeted to executives who want mobilize their companies into action in the microfinance space, to professionals who are looking to transition their careers, and to anyone who wants to gain a substantial understanding of the origins, workings, and current landscape of microfinance.
To register for this course, go to http://svmnmicrofinance201.eventbrite.com or click "Register" below.
SVMN Faculty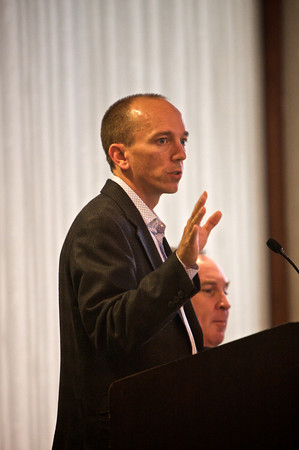 MF201 will be taught by your own SVMN Faculty, Silicon Valley Microfinance Network Board Member Sean Foote as primary instructor, with guest lecturers from Opportunity Fund, Kiva and MicroPlace.  Instructor Sean Foote is a partner at Labrador Ventures and a veteran venture capitalist who actively serves on boards of both private companies and nonprofit organizations and lectures on microfinance at UC Berkeley's Haas School of Business.  His brilliant and engaging style make this course an interactive experience whose material participants will draw on for years to come.
What: MF 201: Cases in Microfinance Education Course

When: Mondays, April 11th, 18th & 25th 6:30-8:30pm

Where: O'Melveny & Meyers San Francisco Offices (Two Embarcadero Center, 28th Fl, San Francisco, CA 94111)
Tuition

Student/Nonprofit Employee: $250.00 per course


Regular Attendee: $450.00 per course

For more information about this course or other SVMN programming, email Hilary Wilson at hilary@svmn.net.