Financing Good: How Partnerships Between Microfinance & Social Enterprises Benefit the Bottom of the Pyramid
– Thursday, April 28th –
The next Silicon Valley Microfinance Network (SVMN) meeting will take place on Thursday, April 28th, 2011 and will feature Jocelyn Wyatt, Co-Lead & Executive Director of IDEO and Chuck Slaughter, Founder & President of LivingGoods as they discuss where social enterprise meets microfinance.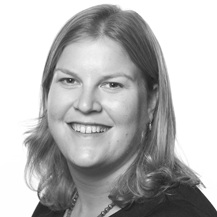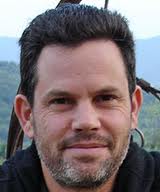 Where does social enterprise intersect microfinance?
In recent years, thriving social enterprises have joined forces with established microfinance organizations to leverage one another's financial services and distribution channels in order to more effectively provide innovative products, tools and equipment to the rural poor.  During this panel, these industry leaders will address how the combination of microfinance financial tools and distribution channels with consumer products sales can provide financial sustainability for families in developing countries, and the pros and cons of this innovative business trend.
To register, please click on the SVMN registration link here (Order now – seating is limited!):
When: Thursday, April 28th, 2011
6:30pm – 7:00pm – Drinks, appetizers, networking
7:00pm – 7:45pm – Intros & Speaker presentation
7:45pm – 8:00pm – Q & A
8:00pm – 8:30pm – Networking
Cost:
in advance: $20 regular attendee | $10 students,  non-profits (w/ ID)
at the door: $30 regular attendee | $20 students & non-profits (w/ ID)
(includes dinner + drinks)
Where: O'Melveny & Myers San Francisco Office (Two Embarcadero Center, 28th Floor, San Francisco, CA 94111)
Speaker Bios
Charles Slaughter, Founder and President

Chuck earned both a BA and a Master's in Public and Private Management from Yale. He is the Founder of TravelSmith Outfitters, a direct marketer of travel clothing and gear which he created in 1991 and built into the #1 brand in travel wear. In the late 1980's he served as a Program Officer for Trickle Up, a pioneering micro-enterprise development program. Chuck sold TravelSmith in 2004. Shortly thereafter, as it's pro-bono president, Chuck lead the turnaround of CFW Shops/ HealthStore, which employs a system of franchised rural clinics to reduce death and illness from infectious diseases in Kenya.
Chuck also advises and invests in consumer businesses and as an affiliate of Golden Gate Capital, has participated in the acquisition of more than a dozen companies with combined sales in excess of $2 billion.
Chuck was a recipient of Ernst and Young's Entrepreneur of the Year award. He currently serves on the boards of Living Goods, The Horace W. Goldsmith Foundation, Three Day Blinds and BRAC USA. He is a member of Technoserve and the Initiative for Global Development. Chuck lives in Sausalito, California with his wife Molly and sons Cooper, Riley and Jackson.
Jocelyn Wyatt, Co-Lead & Executive Director, IDEO
Jocelyn leads IDEO's Social Innovation domain, which she has expanded over the past several years. In her work, she builds social enterprises and advises businesses in the developing world, using the market to create social change. She has lent her perspective to social-impact projects with clients such as the Acumen Fund, the Bill and Melinda Gates Foundation, Kickstart, and the Rockefeller Foundation. While grappling with strategies and issues related to product, service, and system design, she has worked in China, Ghana, India, Japan, Kenya and the U.K.
Prior to joining IDEO in 2007, Jocelyn worked in Kenya as an Acumen Fund fellow with an agro-pharmaceutical company involved in the production of malaria treatments. She served as VisionSpring's interim country director in India, where she helped increase the distribution of low-cost reading glasses to the urban and rural poor. She also did international training, project management, and business development for Chemonics International, a contractor for the U.S. Agency for International Development.
Jocelyn received an MBA from Thunderbird School of Global Management and a bachelor's degree in anthropology from Grinnell College in Iowa. She teaches social enterprise at the Haas School of Business at the University of California at Berkeley. She is a Catapult Design Advisory Board Member, a Tactical Philanthropy Advisory Board Member, an Aspen Institute First Movers Fellow and a Steelcase Green Giant. When she's not traveling the world, Jocelyn enjoys hosting dinner parties, reading in the park, and exploring the neighborhoods of San Francisco.